Painting ROBOT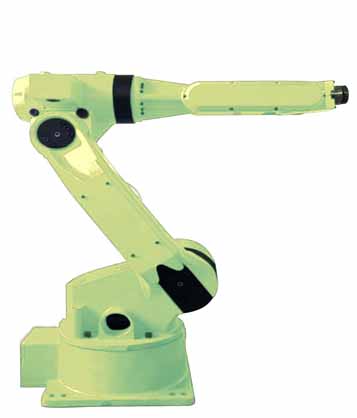 Product ID: PR1510
Material handling- Assembly-Grinding- Stacker-Welding

1、Greater flexibility, more stable performance and much energy saving ;
2、Maximum amount of transportation with high speed;
3、 Ultra long work execution time
4、Small ground space occupied to adapt to various
working environment;
5、Build-in Cable (Optional)
6、Agile strain field of all kinds of stacking requirements,
according to the user's requirements of non-standard
pallet form design. (Optional)
7、Chemical industry, building materials, feed, food,
beverages, beer, automatic logistics industries, match
with different gripper.(Optional)
8、Customized requitement.(Optional)
Features:
Homerun robot could operate both in high speed and heavy load environment.
Touch screen operation, simple operation,
Light weight, compact structure
Less accessories, low failure rate and easy maintenance;
High precision of repeated positioning
High speed loop time to enhance the working time.
Excellent acceleration / deceleration rate, smoothly start / stop.
Order Information:
Minimum Order: 1000
FOB: TAIPEI
Hot Products