WIFI BOARD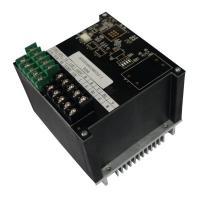 Product ID: WIFI
ApWIFI Monitoring(OPTIONAL)p Modification at Any time
Online Monitoring(OPTIONAL)
WIFI APP DOWNLOAD

Features:
WIFI Monitoring(OPTIONAL)
The built-in WiFi wireless module is optional and can be used in servo motors instantly uploaded to sever, providing remote monitoring to users for use under operating conditions. The error can be eliminated using online customers, recorded, and records can be traced back more customers to use. If there is any abnormal condition, systems can be improved or notify customers the relevant parts replacement service life early maturing.
App Modification at Any time Online Monitoring(OPTIONAL)
Customized mobile-apps can be 24 hours of Internet access to monitor and eliminate the use of remote client.
See more complete detail
1.Technical Data

1.1 AC220V

XFOC- DRIVER SERIAL-220

600

750

1500

2200

3700

5500

7500

11000

15000

18500

22000

XHR- MOTOR SERIAL-220

600

750

1500

2200

3700

5500

7500

11000

15000

18500

22000

Horse Power(HP)

3/4

1

2

3

5

7.5

10

15

20

25

30

Max applicable motor output (KW)*1

0.6

0.75

1.5

2.2

3.7

5.5

7.5

11

15

18.5

22

Rated Output

Drive Capacity (KVA)

1.0

1.3

2.8

4

6.6

9.5

13

19

26

33

40

Rated Output Current(A)

2.2

2.8

5.5

8.1

13.6

20.2

27.6

40.4

55.1

68.0

80.9

Max Short Time Current(A)

4.4

5.5

12.6

18

29.7

36

49.5

86.4

118.8

151.2

150

OC-Tripping Current(A)

11.03

13.79

15.1

21.5

35.6

43.1

59.3

103.6

142.6

181.4

180

Stall Current (A)

4.412

5.515

12.6

18

29.7

36

49.5

86.4

118.8

151.2

150

Max Output voltage (V)

3-Phase 200V~240V relative to input voltage

Max Output Frequency、rpm

Synchronous Motor max to12000RPM;

Overload Curve

Curve A

Power

Rated Input Voltage & Frequency

3-Phase 200V-240V、50/60Hz

Rated Input Current(A)

2.5

3.1

6.1

9.0

15.1

22.5

30.6

44.9

61.3

75.6

89.9

Allowable Voltage Fluctuation

'+10∽-15%

Allowable Frequency Fluctuation

±5%
Order Information:
Minimum Order: Negotiable
OEM/ODM Product, Branded Product, Buyer's Label Offered
Hot Products